Welcome to our virtual "booth" at the "Arts & Crafts in August" event. Like the virtual events in 2021, we are one of dozens of vendors of both antique and contemporary arts and crafts wares. Clicking on the image above will take you to the conference page, where you can learn more about the conference and register for online events. Shopping the show is always free, and 24/7!
For this week, and continuing through the following week until August 14, we are offering several specials. Click on the image below to be taken to our Specials page.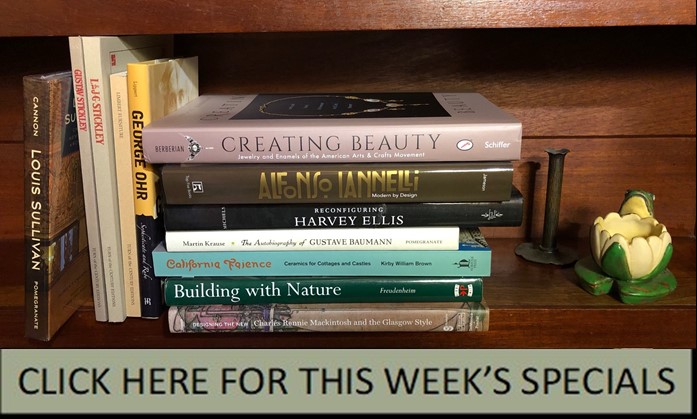 On Saturday, August 6 at 1:00 pm Eastern, we will be participating in a small group discussion online: "From Research to Release: How Do I Research and Get My Book Published?". Hope you'll join us – the conference will provide a link to registered participants.
As always, we are happy to answer any questions you may have. Please feel free to email us at parchmentpress@aol.com, or text or call us at (908) 672-8404.
Thanks, and enjoy the show!
Peter and Janet Copeland